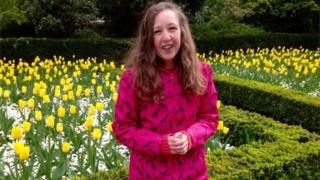 A 15-year-old girl found dead in the Malaysian jungle after vanishing from a family holiday had starved, a post-mortem has revealed.
Nora Quoirin's body was discovered beside a stream about 1.6 miles (2.5km) from the jungle resort of Dusun on Tuesday.
Malaysian Police said there was no suspicion of abduction or foul play.
Her body was found following a 10-day search after she disappeared on 4 August.
The teenager died two or three days before she was found, police believe.
Nora was born with holoprosencephaly, a disorder which affects brain development.
Her parents had previously said they didn't believe she would have wandered off alone and suspected she had been abducted.